World's First Headset with contrasting ear-cups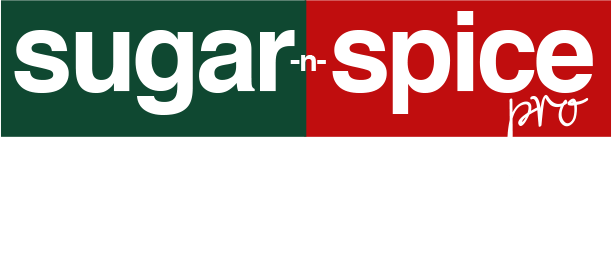 The acclaimed and highly loved, FINGERS Sugar-n-Spice Headset
get a Pro makeover to become

A top-notch wireless solution for your listening needs.
First to introduce in the world
A bold and playful design with contrasting coloured
ear-cups. A guaranteed head turner – it is an unbeatable
blend of style and sound, comfort and durability. With an
magnanimous 13 hours playback coupled with an
eye-catching design and superior sound, these gorgeous
over-ear headphones deliver uncompromised
performance while looking great!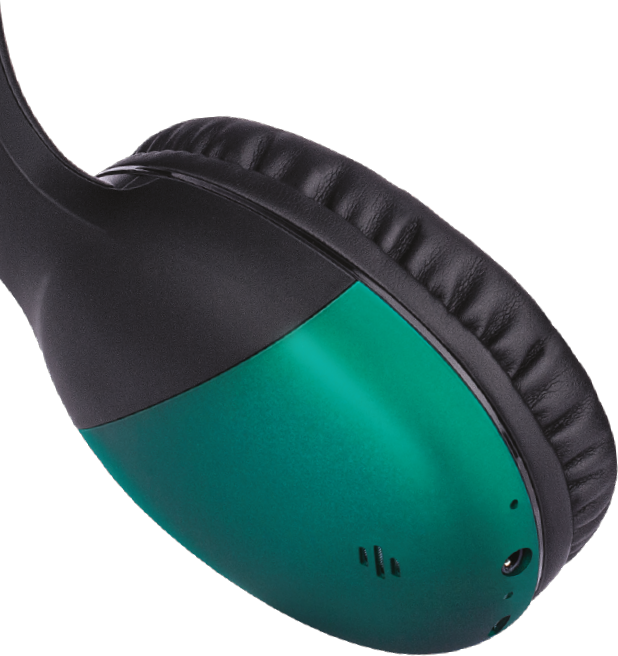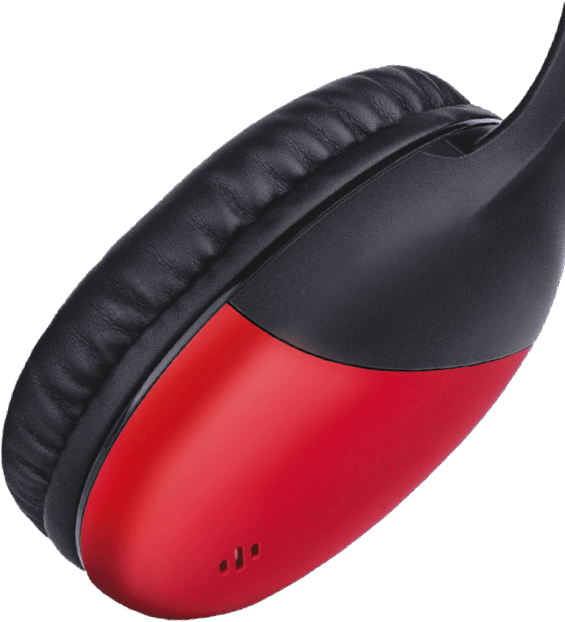 Design that gleams
A Fashionista's Dream
An ultra-modern design, premium matte finish and contrasting colours gives this headphone its iconic look. A gorgeous combination of Ruby Red-n-Emerald Green, with an artistic splash of black blended in diagonally will have people sit up and take notice. Even your selfies will now be different!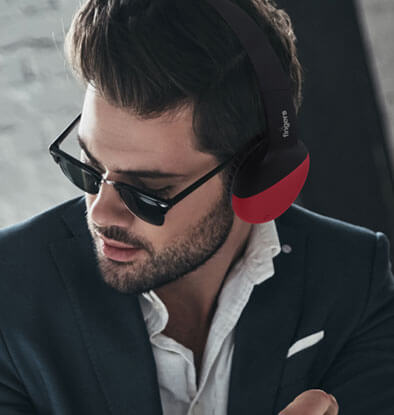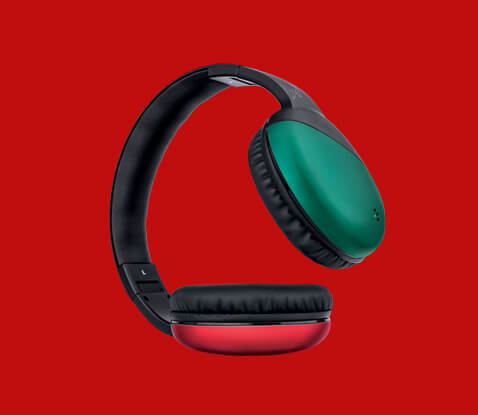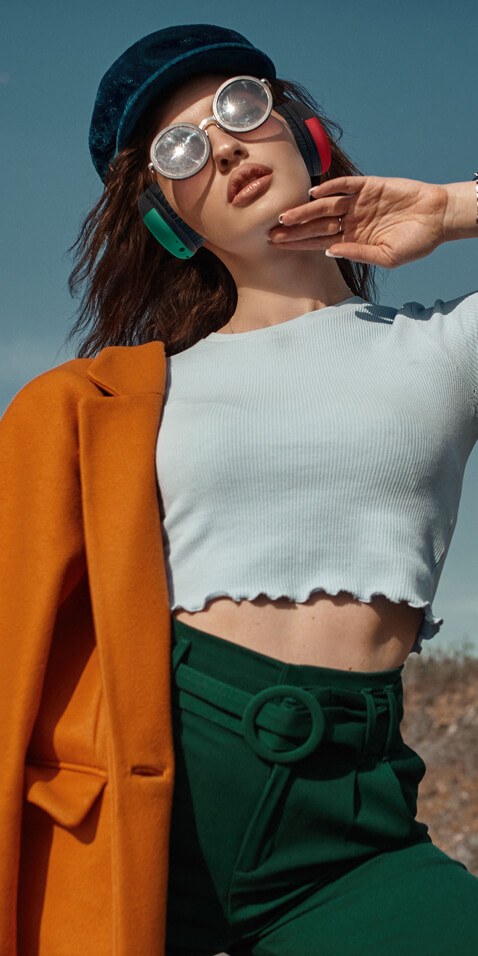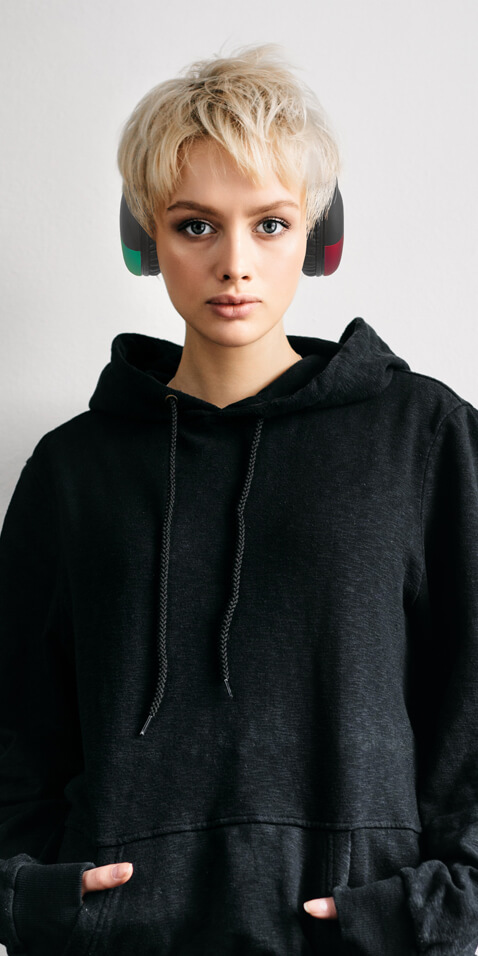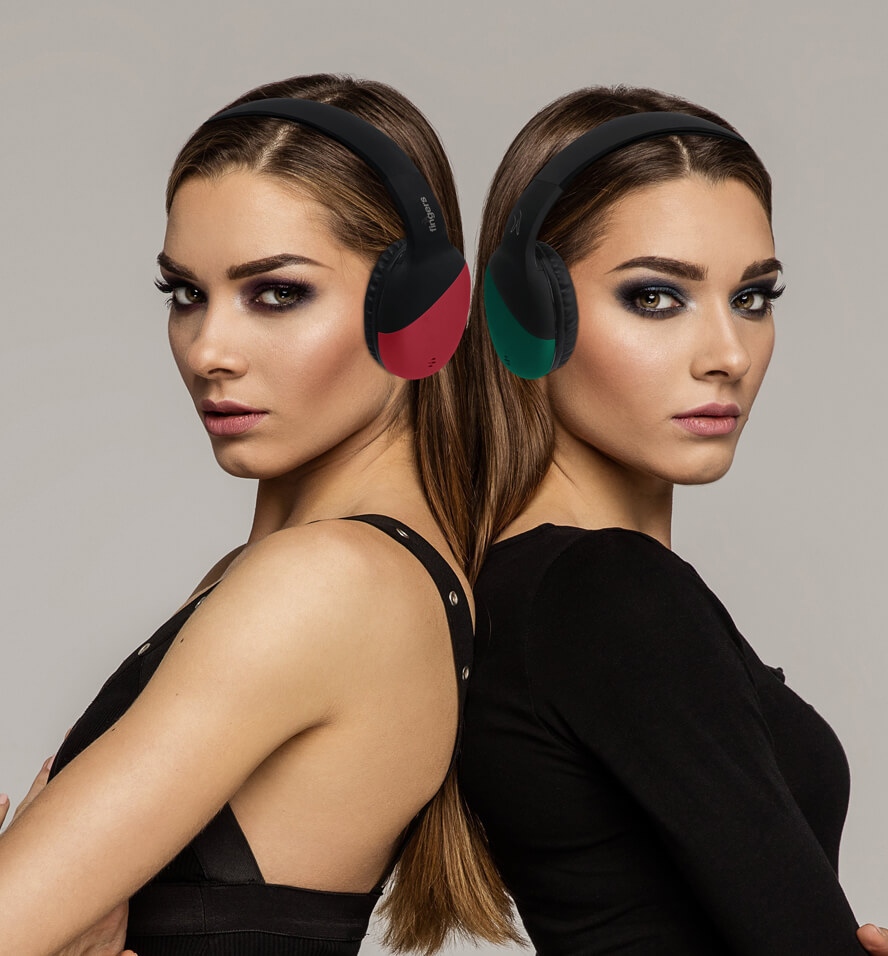 Pleasing to the eyes
Soothing to the ears
Engineered for an ultimate listening experience, signature STYLE and sensational SOUND go hand in hand with Sugar-n-Spice Pro. Packed with powerful drivers, it delivers exceptional sound with rich bass, for a breathtaking acoustic adventure. The cushioned ear cups buffer external noise, so you can enjoy music the way it is meant to be heard.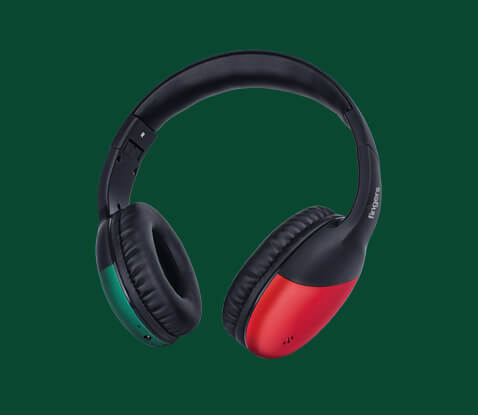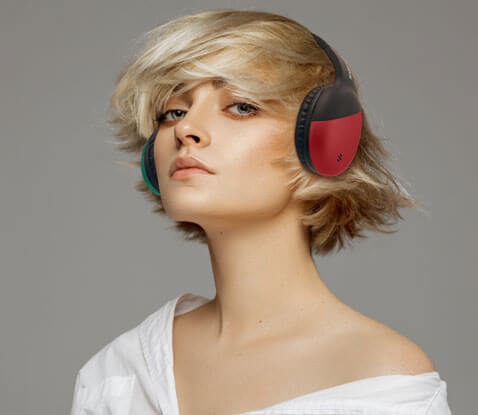 Pro Level Comfort
Foldable Design
Effortless comfort is provided by flexible, foldable design that is skillfully lined with plush ear-cups and cushioned headband. Hold it to enjoy the premium finish and put it on to indulge in luxurious comfort.
The World
At your fingertips
With one touch – you can take calls, fully control your music with multifunction controls, or get work done through your default voice assistant.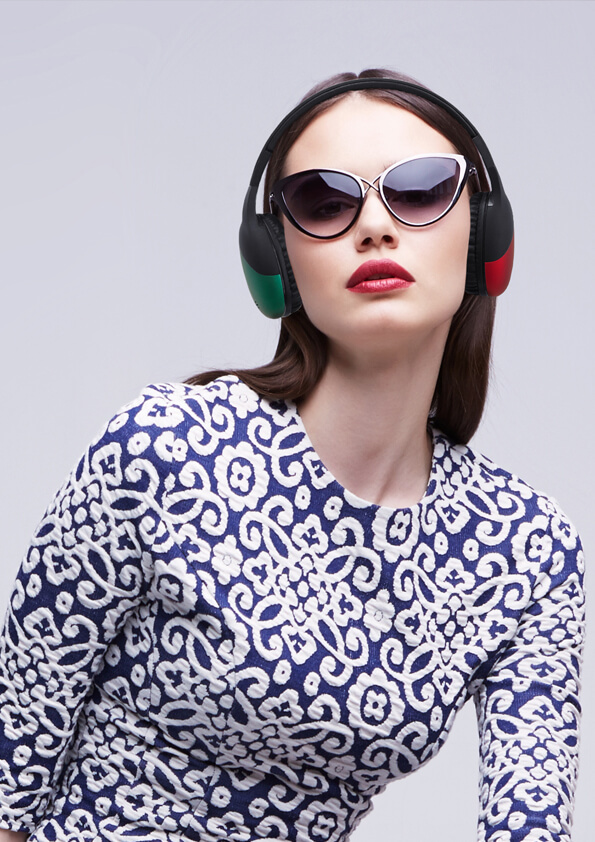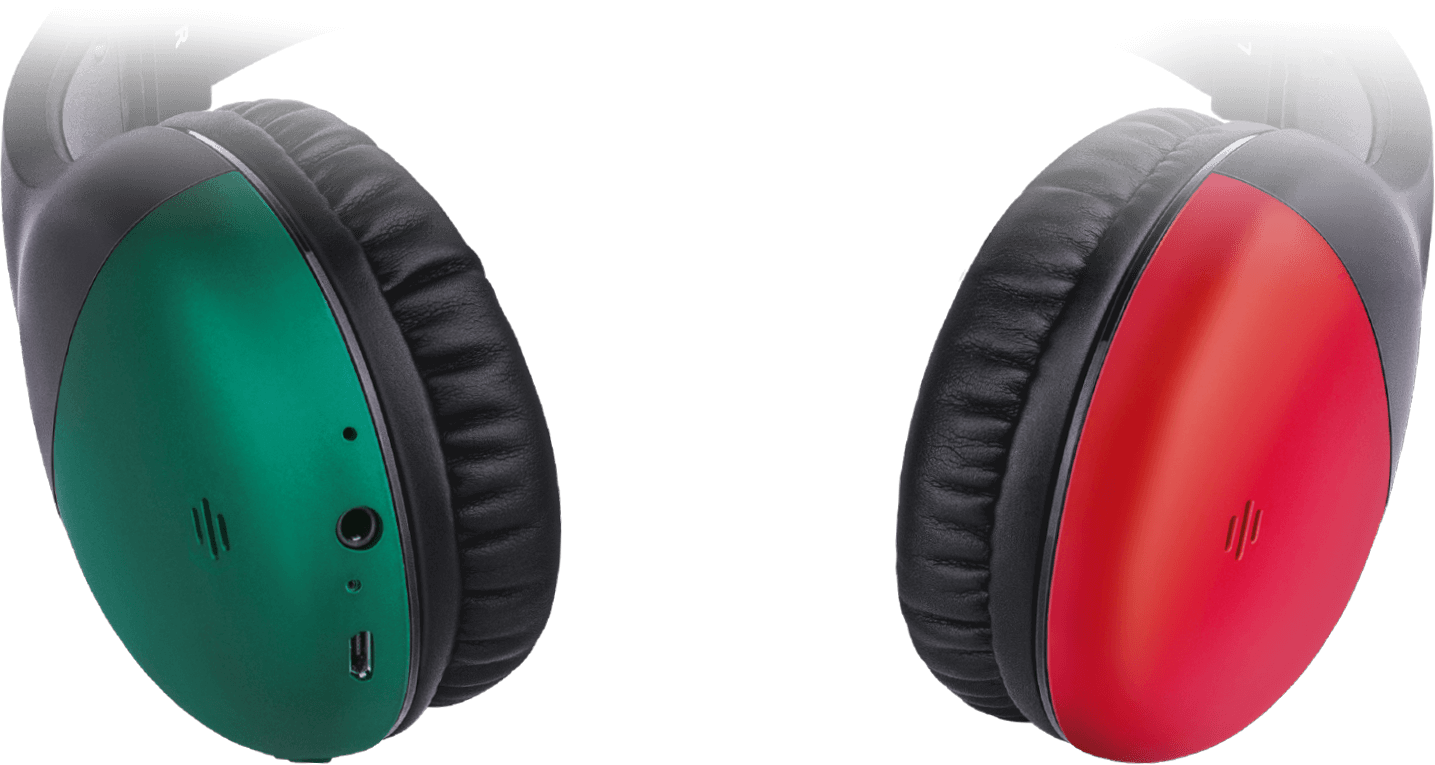 With an improved battery life of up to 13 hours, Sugar-n-Spice Pro is geared to keep you company. That is 350 non-stop tracks to add flavour to your sound and cater to your Sugar-n-Spice moods!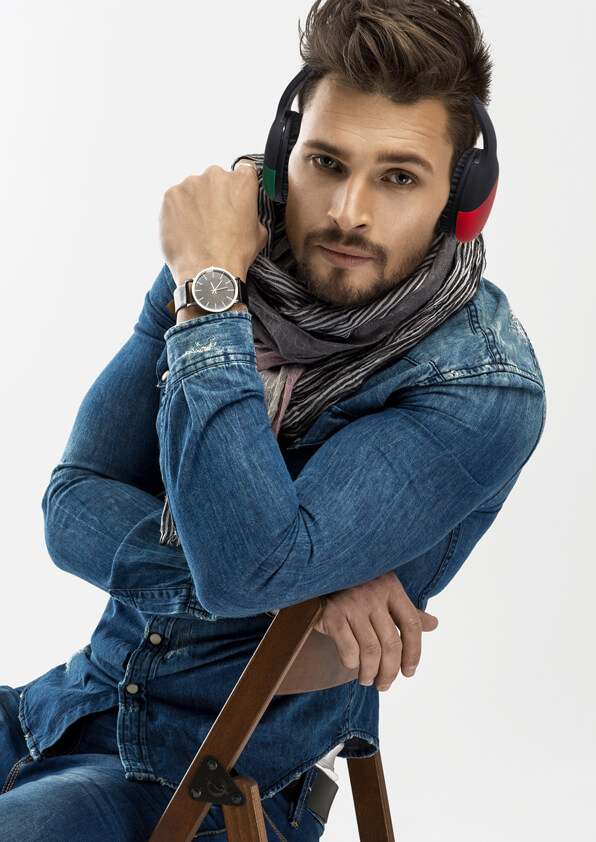 Multi-talented
Multiple Playback
FINGERS Sugar-n-Spice Pro
Expertly crafted for powerful music performance in all modes.The bundled, free aux cable lets you use it as a wired headphone if you desire or in case you run out of battery!




FINGERS Sugar-n-Spice Pro